To-do-list for September:
★ Create new artworks for my portfolio
★ Complete the website
★ Max cosplay~
★ Start taking commission because of absurd expenses I'm going to face from now on OTL
★ Start working on Ajisai project (this one's a secret hurr)
I might add something! I wish i can at least complete some of these.. apart from the project I worked on while having exams, I did nothing good this year.
I haven't posted on DA even once until now either. Not really new but yeah~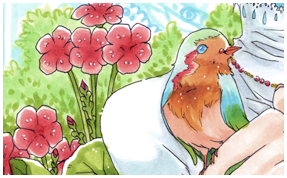 Preview takes you to this artwork on DeviantArt.